An exciting escape from the city... Explore the unique Toros Mountain away from the crowded in the green of the pines and the blue of the sky.
The most Blue Flag is situated in Antalya in Turkey. Water temperature is 19 degrees in January and 30 degrees in August. Winners' Events invite you under the sea in Antalya.
It is possible to open up to the Mediterranean with your loved ones and to roam freely in the lap of nature. The Winners yacht tour opens the doors to a whole new peace of mind...
Swim, jump, climb, walk and cross the canyon! Here is your opportunity to use all your physical skills...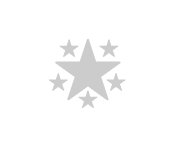 The rush of water slides and water coasters. The excitement of a dolphin show. Walk with sharks and manta rays. Ride the wild waves or relax in a quiet lagoon. The Legend of Aqua water park has it all.